Pediatric Chiropractic in Southborough
We love working with our youngest practice members. Children should be checked for subluxations, or misalignments of the spine, starting from birth. Regular checks will make sure they function at their highest levels and don't end up with common problems as an adult.
Why Would a Child Need a Chiropractor?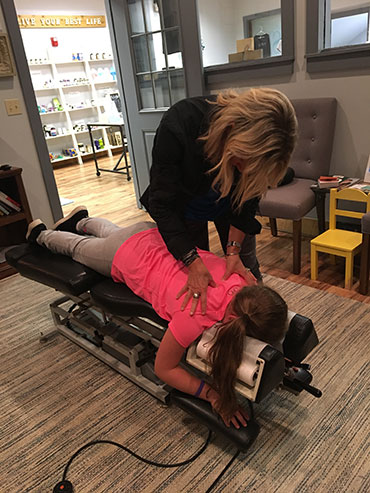 Many people ask us, "Why would a child ever have a problem with a spine when they're so little?" What you may not realize is that children's small bodies go through trauma from the time they're born. The birth process can be traumatic, whether a natural or cesarean birth. Neck misalignments are extremely common in newborns.
As a child grows, they learn to walk, run, ride bikes, wrestle and fall from their increasingly active lives. These bumps and bruises can be detrimental to the spine. A child won't necessarily complain of neck pain or headaches, but nerve interference can show up in other ways, such as spinal curves not developing properly and poor posture.
Responding Strongly to an Aligned Spine
When your child's nervous system is healthy, it means that there isn't any interference in the communication between the brain and the body.
Children respond extremely well to chiropractic care, with results such as
An improved immune system
Improvements in learning and focusing
Proper development of coordination

Starting at Your Child's Pace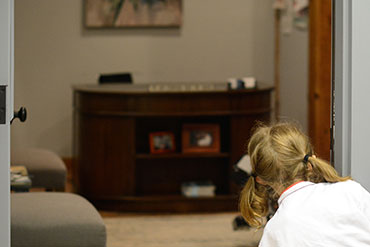 Often, parents will arrive for a first visit without their child so that Dr. Brooke can take her time to speak with you about your child. We'll go over case history, the birthing process and lifestyle factors without your child, so that they don't have to listen or sit while we chat.
When you decide to begin chiropractic care, we recommend you bring your child in and let them check out our office before introducing the idea of getting checked to them. It gives them a chance to get used to Dr. Brooke and our office environment, and they can see other kids getting adjusted. They'll only get on the adjusting table when they feel ready to do so.
Dr. Brooke's examination of your child includes:
Checking their balance and structure
Checking their posture
Range of Motion testing
Gently checking the bones of their spine for misalignments
Looking at their leg length
---
Kids Love Getting Adjusted!
Chiropractic adjustments for children are extremely gentle and specific. The pressure used is minimal, like the amount of pressure needed to indent a very ripe tomato.
The adjustments can be done with the child on the table, sitting on your lap or having you lie down on the adjusting table with your child lying on you. We'll be flexible with what they're comfortable doing.
Allow your family members to live their healthiest, fullest lives with natural, safe and effective chiropractic care. Contact our office today to book your time for our $75 new practice member offer!
---
Southborough Pediatric Chiropractor, Dr. Brooke Stillwell
Serving Westborough & Northborough | (508) 353-0483