Getting Started
Brooke Stillwell Chiropractic is a laid-back office, located inside of Southboro Wellness. You'll find our practice inviting, lively and kid-friendly. Our wellness advocates have a smile on their face and something positive to say every time you visit us. We love to interact with you and give you an upbeat environment that will have you looking forward to each of your appointments.
The First Day
When you first call to schedule an appointment, we'll ask you some questions to get your contact information and a bit about your health history.
After scheduling your first appointment, we will e-mail you a link to our new patient intake forms. Please fill them out ahead of time and send them back to us before your first appointment. Otherwise, we ask you to arrive 15 minutes early to fill out paperwork.
Your first visit will involve:
A full case history
An explanation of Dr. Brooke's approach to your spinal and overall health
A detailed examination including range of motion testing, postural analysis, weight/balance distribution, chiropractic exam/motion palpation
You'll be here for about 30-45 minutes on your first visit.
Continuing Regular Checks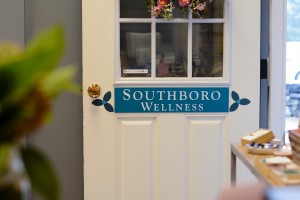 Your following appointments will be much shorter than the first two visits. Starting chiropractic care doesn't mean that you have to return to our office frequently in order to feel okay. Rather, we recommend you have regular checks because of the difference you'll feel. Once you're adjusted and in proper alignment, your nervous system can work to the best of its ability. You'll know what it's like to feel well, and you'll know what it feels like when you're out of alignment.
We find that our practice members want to stay in alignment and feel great. Checkups are necessary to keep your spine in line because of the many emotional, physical and chemical stresses that are caused by unhealthy habits or physical activity. These many stresses cause misalignment. Just like going to the gym to keep your heart healthy, or the dentist to keep your teeth healthy, occasional chiropractic checkups are important to keep your spine healthy.
Contact us today to schedule your comprehensive examination!
---
Getting Started at Brooke Stillwell Chiropractic | (508) 353-0483