Meet Dr. Brooke Stillwell
Serving Others – A Family Tradition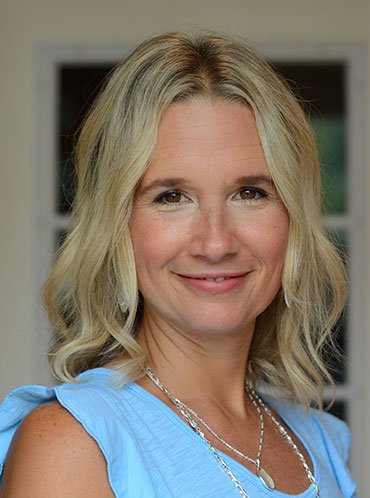 "As a second-generation chiropractor, I've known for a long time that chiropractic would be my chosen path. I was born while my father was attending Palmer College of Chiropractic in Davenport, Iowa. I've lived the lifestyle and philosophy of chiropractic since first getting adjusted when I was an infant.
"I had the pleasure of growing up in my dad's office, seeing the many benefits of chiropractic and interacting with practice members. I wanted to serve people just like he did. When I headed off to chiropractic college, my parents gave me a framed drawing I'd made when I was about five years old, of my dad adjusting me. I still have it framed in my office today. It reminds me of my roots and why I do what I do!"
"My family background in natural health didn't just come from my dad. My grandfather, who was blind, was a massage therapist and worked with spines. Five of my grandfather's seven children attended chiropractic school, so you could definitely say it runs in the family!"
Learning from the Best
Dr. Brooke attended Palmer College of Chiropractic, just like her father. While there she attended countless seminars, lectures and speaking engagements outside of school that impacted her. "Guy Riekeman was the president while I attended. I was taught by Reggie Gold and other instructors who focused on the chiropractic philosophy and overall wellness, which really spurred me on."
She also enjoyed spending time with her father and mother when they visited her at chiropractic school, walking the campus and talking about their time there together.

Witnessing the Benefits of Chiropractic
Dr. Brooke's greatest success to date has been helping people to understand the chiropractic lifestyle, teaching them to make positive changes and healthy choices to find wellness. "I love people and interacting with them. Being able to restore somebody's health or help them reach the goals that they have lights me up!" She feels privileged to have witnessed many chiropractic miracles during her career.
Postgraduate education Dr. Brooke has completed includes a certification in the Webster technique to help pregnant women. She is currently working through the International Chiropractic Pediatric Association's certification program. Dr. Brooke is a member of:
The Massachusetts Alliance for Chiropractic Philosophy
The League of Chiropractic Women
The Massachusetts Chiropractic Society
International Chiropractic Pediatric Association
My family is my top priority. You might see one or more of my kids in the office when you come in, hanging out and playing with the other kids who come in. I love to have them here, seeing what I do and visiting with friends of theirs from our community."
Enjoying an Active Family Life
Dr. Brooke's life outside of the practice is busy and always on the go. She and her husband Ken have three boys, Anthony, Andrew and AJ. Her family gets chiropractic checkups regularly. Their children are flourishing and are some of the healthiest kids in the community.
The kids are involved in school and sports, and the family participates in a local church. They enjoy family events and being outdoors skiing, hiking, fishing, swimming and boating. They visit the mountains and try to spend quality time together enjoying life.
Dr. Brooke welcomes the opportunity to get to know you and your family. Take advantage of our $75. new practice member special offer today!

---
Southborough Chiropractor, Dr. Brooke Stillwell | (508) 353-0483