Chiropractic
Keeping the Lines of Communication Open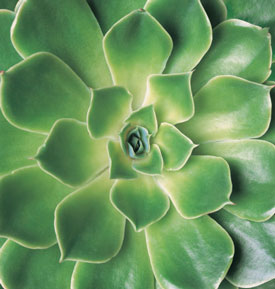 Chiropractors focus on the health of your spine. Why? Because the bones that make up the spine surround and protect your nervous system, which is the most important system of the body. The nervous system controls everything we do! The brain is the most important organ and can be thought of as the best-functioning computer ever made. It regulates and controls everything that goes on in your body.
The brain controls the body through your spinal cord and nerves, or your nervous system. It makes sense that you want to keep the lines of communication between your brain and body open. If your spine is out of alignment, your nervous system is irritated, and signals can't get from your brain to your body the way they should.
It's at this point that you'll see your function start to decrease. Put simply, chiropractic care removes nerve interference so that your brain and body communicate at 100%, allowing you to function at 100%.
Get Relief and Much More
Like many others, you probably associate chiropractors with pain relief. It may surprise you to find out that we're here to help you be proactive with your health. If you take good care of your body, you can maintain your best nervous system function. With an optimally functioning nervous system, you can prevent problems from occurring in the future. You'll be empowered to live your best life!



New Patient Special Offer!
Consultation
Examination
Report of findings
First Visit
Just $75!
Benefit from Dr. Brooke's Expertise
Dr. Brooke's experience from courses she's taken over the years and from working with other chiropractors, including her father, have enabled her to be highly skilled in a number of chiropractic techniques:
Every practice member is a little different and benefits by having their spinal adjustments customized to their needs. We'll cater to what is appropriate for your body and what you're comfortable with.
When you feel relaxed and in the right mindset, you'll get more out of care.


Relax and Experience a Great Adjustment
When you feel ready to have your first adjustment, Dr. Brooke will talk you through the process before getting started. We feel that open communication is best, so if there's anything on your mind, please don't hesitate to let us know. The more we understand your needs, the more effective your chiropractic care will be.
We'll explain step-by-step what we're doing so that you feel comfortable. Even if you've seen a chiropractor previously, we may adjust you differently, so it's important for you to know what to expect.
Schedule your appointment online today, or give us a call to discuss starting chiropractic care!

---
Southborough Chiropractic Care at Brooke Stillwell Chiropractic | (508) 353-0483