Southborough Chiropractor Serves Your Family
Live a Life of Wellness with Brooke Stillwell Chiropractic
When you arrive at Brooke Stillwell Chiropractic, you'll feel right away that Dr. Brooke Stillwell, Chiropractor in Southborough, genuinely cares about each person that walks through our door. We're committed to helping you in any way we can, through chiropractic care, functional nutrition, and the education each of our practice members receives about taking control of their health. We are happy to serve you and make a difference in your life!
Chiropractic care is so far-reaching. There's no limit to the benefits when you treat your body right!"
Dr. Brooke Stillwell
Enjoy Your Best Life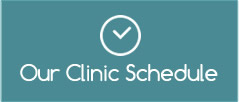 Our energetic team loves interacting with our community members. We're here to let you know that chiropractic is not sick care. It's health care that will help your body function better so you can live your best life!
Dr. Brooke is passionate about wellness and feels hope for each person that visits Brooke Stillwell Chiropractic. Your body has an amazing ability to heal itself when treated properly. We are here to help you stay aligned centered, and focused as you work towards your wellness goals. We specialize in caring for the families of Southborough and surrounding area, especially women, children and pregnancy.
Get the Attention You Need
We feel our purpose is to improve the health of our community, teaching you about your body and health so that you can live a better life. Follow-up progress reports and wellness counseling allow you to gain more knowledge about living better. If we aren't able to help you, we'll use our extensive network within the community to find you the assistance you need.
Our new practice member special includes a comprehensive examination as well as a follow-up explanation of the findings and recommendations for $75. Call us at (508) 353-0483, or contact our practice today to discuss how we can bring wellness to your family!